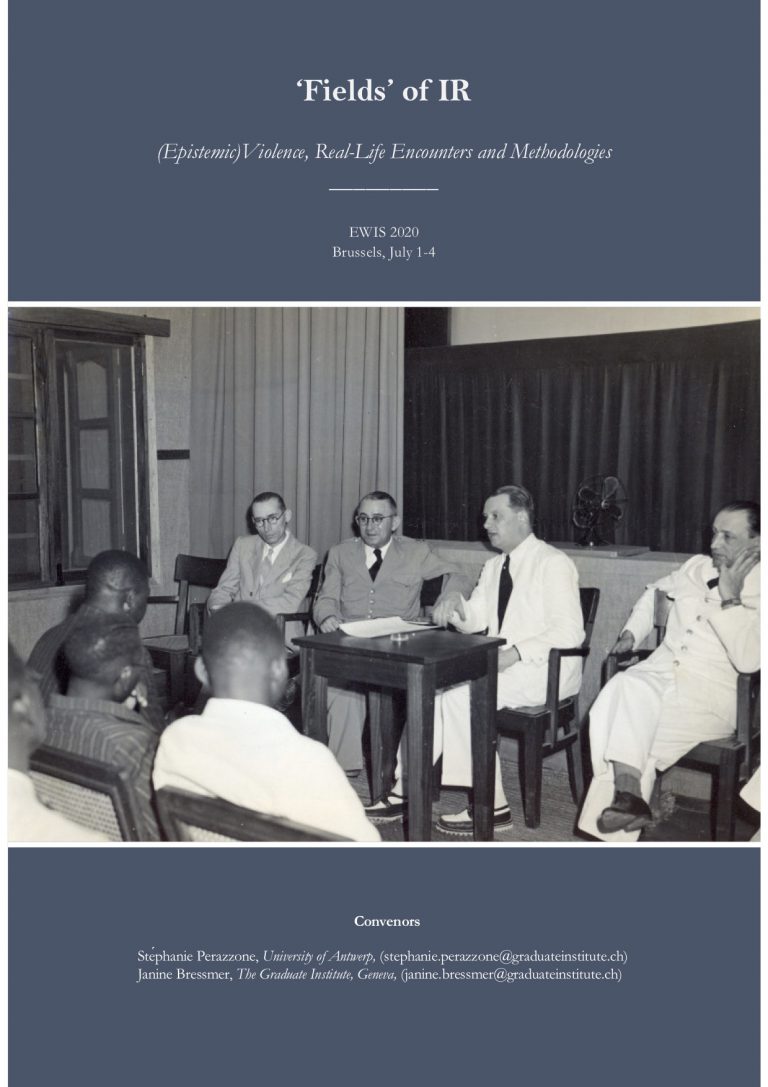 Workshop:
'Fields' of IR: (Epistemic) Violence, Real-Life Encounters and Methodologies
European Workshops in International Studies (EWIS)
30 June – 3 July, 2021, Online
An increasing number of IR scholars engage in different forms of 'fieldwork' across the world, researching sites marked by similar global inequalities, violences, and dangers. In doing so, students, researchers and professors have aimed to bring the 'reality on the ground' to the forefront of their analytical work on war, peace, terrorism, globalization, commerce, migration, fragile states and the like. Despite the ethical and political difficulties of such work, surprisingly little attention has been focused on the private, secret and other 'lives' of the countless individuals – researchers, brokers, assistants, informants, and organizations alike – who populate the 'fields' of IR.
This European Workshop in International Studies will bring our shared expertise to bear on emerging discussions on how we research world politics: to interrogate our moral, discursive and material 'fieldwork' practices from a creative, inter- disciplinary and critical lens, and to explore novel perspectives that help bringing forward increasingly diverse outlooks into IR.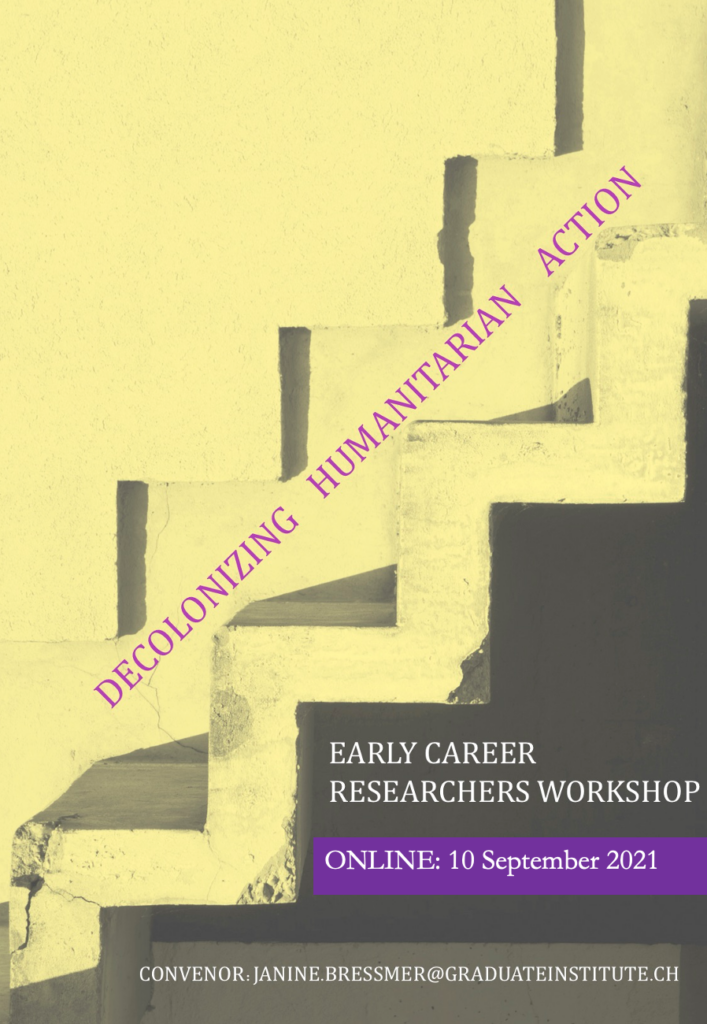 Workshop:
Firefighters and Arsonists: Decolonizing Epistemologies, Methodologies and Practices in Humanitarian Action
September 10, 2021, Online
This workshop, held in the context of the EISA's Early Career Researcher Workshops (ECWs) takes a decolonial perspective on humanitarian action (as ethos and practice) to critically question its troubled histories and productively re/imagine the ways we both study and practice aid delivery in contemporary global politics. Participants are asked to engage with questions on methods and ethics in humanitarian research, the politics of 'humanitarian knowledge production', and on the potential of seeing beyond the binary logic of aid as either a normative endeavour or political project.
See the full Call for Papers here